Among Us Hacks, Mods, Glitches and Cheats for Android
Download Among Us Hacks, Mods, Glitches and Cheats for Android for FREE

Among Us
Hacks, Glitches & Cheats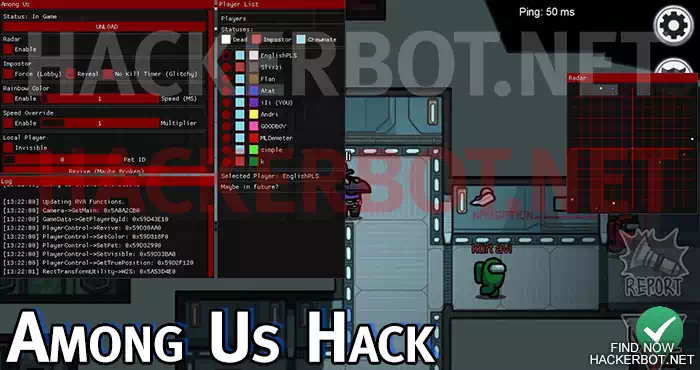 Among Us Hacks are any apps, software, tools or methods that allow you to get a competitive edge in the game, get more information about other player's roles, move faster, see more, complete tasks faster or even teleport or move through walls. Hacks for free skins, hats, pets and free ingame purchases do not exist for Among Us.
Among Us Hacks
When it comes to hacking Among Us, we must differentiate between cheating in Freeplay (simgleplayer) versus cheating in online lobbies. – While all cheats including god mode, teleporting, walking through walls, instant tasks, instant wins, invisibility hacks and skins hacks are possible in Freeplay singleplayer mode, the same is only partially true for online lobbies.
In multiplayer Among Us Lobbies only the host of the game is able to use overpowered hacks such as teleporting, god modes, being ivisible, skin hacks and so on, since the hosts gaming device acts as the game server in this case. – If Among Us ever switches to server-based lobby hosting, this would make a lot of powerful cheats entirely impossible and would limit cheaters to ESP cheats, scripts, maybe minor teleporting hacks, noclip, speedhacks and similar.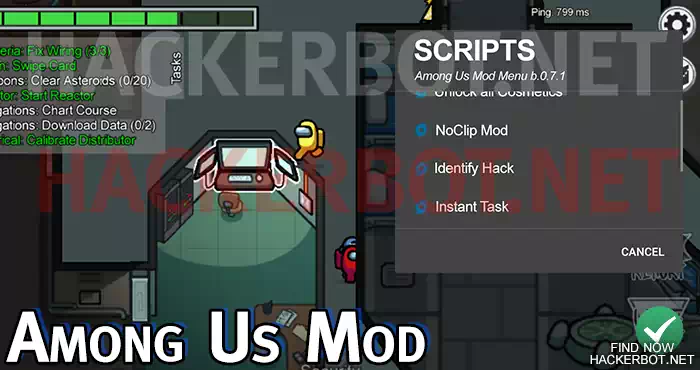 Among Us Glitches
There have been quite a lot of glitches in the game that have been patched by InnerSloth, the developers of the game, over time. However, we do expect more glitches to become available temporarily as the game is being further developed.
There was a glitch that allowed Windows PC players to see through walls when changing screen resolutions. – Seeing through walls (ESP hacks or Vision Cheats) are still possible.
There was an invisibility glitch that imposters could do when jumping into vents at specific times with good timing. – Invisibility hacks may still be possible, but are likely to get patched.
Glitching though walls has been a consistent bug that allows players and pets to get out of bounds. NoClip or Walking through Walls hacks will probably be possible for a long time and so should speedhacks and teleporting.
There have been glitches allowing players on Android and iOS mobile to hide their names, do tasks more quickly than intended and see into other rooms through walls.
There was also an admin / developer 'secret was to become imposter every time' that was coded into the game for testing purposes that make you imposter every time if you kept switching colors and hats in the lobby before the game began. (This is most likely patched now.)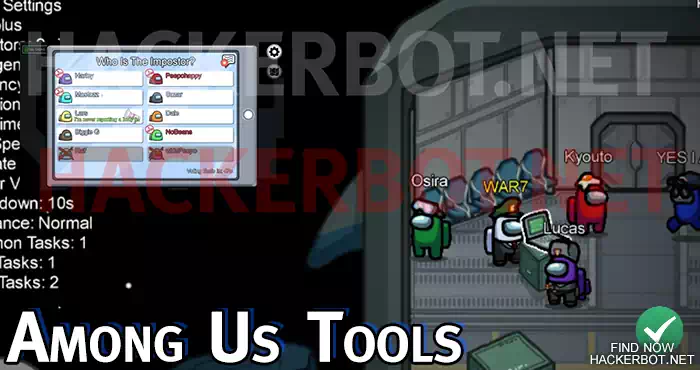 Among Us Mods
While there is legitimate modding in many games to implement new features and add more community created content to a game, modding is also done to implement cheats into games: This is done primarily on mobile through the use of modded of hacked game clients (APK and iOS App files). – This is a technique whereby the game hacker decompiles the game, codes cheats intot the source, then recompiles it into a modified version of the original game app.
Mod Menus and other mods are quite common for Among Us on Android and iOS mobile: They are by far the easiest and most simple way to cheat on mobile only requiring you to download the file, install it instead of the original Among Us app and in some cases overwriting some system files. Root or jailbreak are usually required to install mods on mobile which is why we recommend using emulators to install mods to all new cheaters.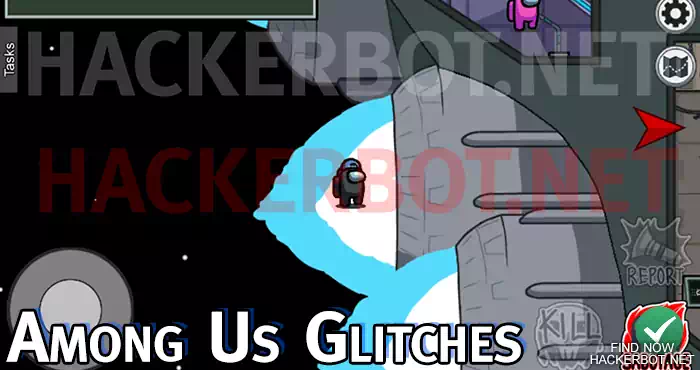 Among Us ESP Hacks
ESP stands for 'extrasensory perception' and refers to any cheat, tool or hack that allows you to get more information than you ought to have in Among Us. So any hack that allows you to deactivate the fog of war, increase your field of view (vision), get a minimap, permanent access to the admin map, shows you who is not an impostor for sure, shows you impostors or tracks where people where can be considered an ESP cheat.
Of course half the fun of playing Among Us as a social-deception game is not knowing all those thing and having to figure out who is the imposter, but if you are extremely competitive you might still want to use tools that help you automatically confirm and highlight people that cannot be imposters using the info you have or tools that make it easier to stay undetected if you are playing as the imposter, such as vent maps to show you where any vent leads ect.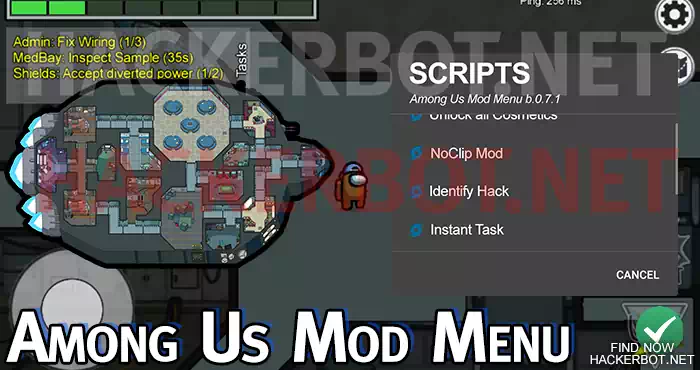 Skin Hacks, Free Purchases and Hats for Among Us
As already mentioned, it is not possible to get free purchases in Among Us for free skins, free pets and hats alike. However, it is still possible to equip skins, hats and pets that you do not own in Among Us if you host a hacked lobby, in freeplay mode where the game is processed on your device as well and therefore can be modified and hacked to your heart's desire.
Besides that any generator, tool or website that claims to give you free purchases, free skins, pets or hats is a scam, most likely a human verification scam and will not do anything for you. Never enter your account email, username or password into any of these fraudulent fake cheating sites. Stay safe and use actual cheats not fake ones that are impossible.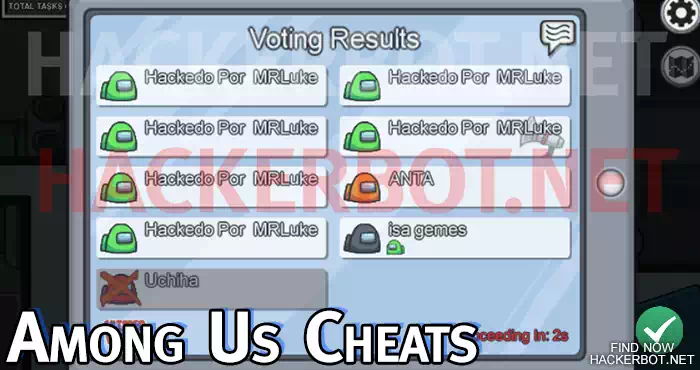 List of Possible Cheats
List of the cheats and hack features that are/were possible in the game, of course the game will continue to get updated and the possible cheats will continue to change from year to year.
See who is impostor
Set Kill Timer to 0s
Infinite vision / Line of Sight / Light Mod
Force Imposter (Always Imposter)
All Hats unlocker (single player only)
All Pets unlocked (single player only)
All Costumes / Skins (single player only)
Unlimited Emergency Meetings
No Meeting Cooldown
No Door Cooldown [Impostors]
Instant Complete Tasks
Colour Picker
Instant Win
No Ads
Chat Always Visible
Anti-ban
Walk Speed Hack
Seeing Throught Walls (Glitch)
Invisibility / Be invisible (Glitch, basically God Mode)
Walking through Walls (Glitch)
No Player Name (Glitch)
Always Imposter (Glitch)
Name Color Hack / Glitch
We expect the game to go to a more heavily server-sided game hosting approach in the future, so enjoy the overpowered hacks for Among Us as long as they are possible. Go here to find legitimate and working cheating software and apps for Android, iOS, PC and Consoles.